NOTE: We are NOT accepting any online scheduling requests for any type of appointments at this time.  Even if the Healow system allows you to request an appointment, it is not valid, and will not be registered on our Paoli Family Medicine office schedule.  All patients must call to schedule all appointments with any provider.  We apologize for the inconvenience. 
We will update you if and when online scheduling becomes available again in the future. Thank you!
Paoli Family Medicine
Partnering with Our Patients in Maintaining and Improving Your Health is Our Ultimate Goal.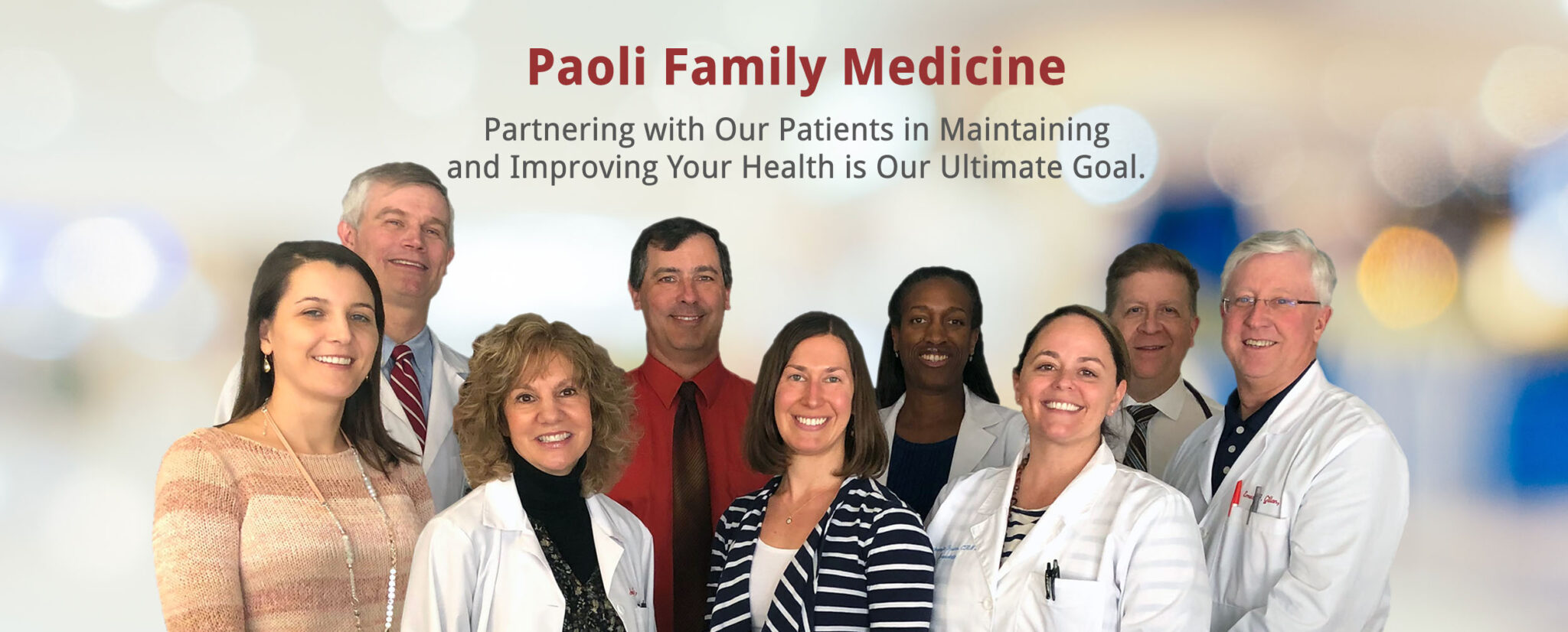 About Paoli Family Medicine
Paoli Family Medicine is a group practice with one location.  Currently, Paoli Family Medicine specializes in Family Medicine and General Practice with eight Physicians, two Certified Nurse Practitioners (CRNP) and one Physician Assistant (PA).
Hours of Operation
Monday: 8:00 a.m. – 4:00 p.m. (Telemedicine Visits 4pm-5pm)
Tuesday: 8:00 a.m. – 4:00 p.m. (Telemedicine Visits 4pm-5pm)
Wednesday: 8:00 a.m. – 5:00 p.m.
Thursday: 8:00 a.m. – 5:00 p.m.
Friday: 8:00 a.m. – 4:00 p.m.
Saturday: Closed 
Sunday: Closed